Reed Simon is the exclusive reseller in Luxembourg to PRE-LAUNCH the re-edition of the original Eames Fiberglass Chairs.
On Stock and directly available October 1st 2018.
Standard launch February 2019
The Story Behind the Fiberglass Chair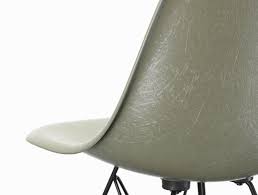 The Eames Plastic Chair is one of the most important and best-known furniture designs of the twentieth century. Launched on the market in 1950, it was the first plastic chair to be mass produced. It also marked the introduction of the multifunctional chair whose shell can be combined with a variety of bases – a revolutionary idea that has since become widespread.
Today, Vitra manufactures the Eames Fiberglass Chairs in several of the original colours. The shells have the characteristic irregular surface of fibreglass, which appears almost like a natural material thanks to its clearly visible fibres.
The Eames Fiberglass Side Chairs can be combined with a wooden, four-legged or Eiffel Tower base. Vitra continues to produce the Eames Plastic Chairs with a polypropylene shell, and together with the Fiberglass Chairs, they form an extensive family, enabling countless variations with a suitable version for almost every purpose.
About Ray & Charles Eames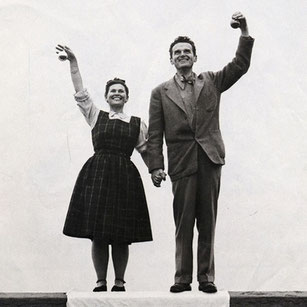 Charles and Ray Eames are counted among the most important figures of twentieth-century design. Their work spans the fields of furniture design, filmmaking, photography and exhibition design. Vitra is the sole authorised manufacturer of Eames products for Europe and the Middle East. When you own an Eames product made by Vitra, you know it is an original. 
The Look!
Need some help?
---