Reed&Simon has dedicated 50m2 of its showroom in Luxembourg exclusively to MUUTO.
We believe that MUUTO will become one of the main actors in design industry, if they aren't already.

Love, Reed&Simon
What the M****!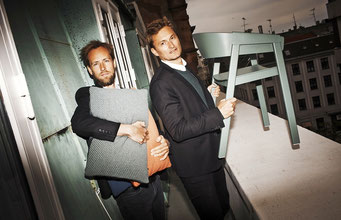 Muuto is rooted in the Scandinavian design tradition characterized by enduring aesthetics, functionality, craftsmanship and an honest expression.
By expanding this heritage with forward-looking materials, techniques and bold creative thinking, Muuto's ambition is to deliver new perspectives on Scandinavian design.
In fact Muuto, comes from muutos, meaning new perspective in Finnish. We handpick leading contemporary designers who are strong interpreters of our philosophy and combine their talents with the passionate Muuto creative team.
You will know our design because it has muutos: objects made sublime through new perspectives, enjoyed across the world, representing the best of Scandinavian design today.
Products exampels by Muuto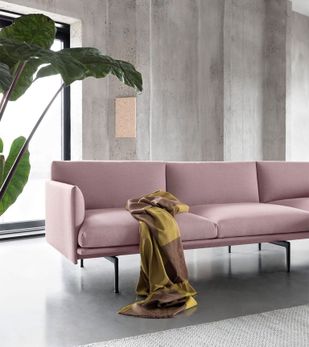 About the product "Outline":
The Outline Sofa family from Muuto is an architectural, refined set of sofas that comes in two and three-seater versions. Available in textile from Kvadrat or Arve and in silk leather from Camo Leathers, the Outline Sofa is a study of combining Scandinavian design and craftsmanship with superior comfort. Adding to the family is a Studio series, taking the original Outline design and translating it into a slimmed-down design to accommodate the compact dimensions of contemporary, modern homes.
About the designer:
Anderssen & Voll are two thirds of the former Norway Says and among the most prominent and successful Norwegian designers. They have formerly been named both Norwegian and Scandinavian designers of the year in Norway and have received international awards and recognition for their work with furniture, lighting, and home accessories.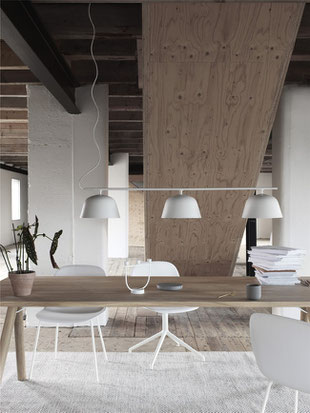 About the product Ambit Pendant:
Embodying the Scandinavian design values, the Ambit pendant lamp is as timeless as it is contemporary. Made of hand-spun aluminum that has been hand-painted, the Ambit has a white interior to heighten contrasts with the outside of the shade and enhance the light. It is available in two sizes, five colors and integrates seamlessly into any room of a home, office or commercial space
About the material:
Aluminum lamp shade and rubber cord. Made from old braizer traditions, the lamp shade is press spun by hand. Hereafter, the lamp shade is polished and painted by hand.
About the designer:
TAF Studio is a Stockholm-based design and architecture studio making international headlines within product and interior design.
Need some help?
Our Muuto Showroom to Luxembourg
---