---

String's 70th anniversary
In relation to String's 70th anniversary, String has developed a timeless and elegant beige colour to add to the current String System range. They will release an outdoor series in galvanized steel as well as a new colour for String Pocket. The metal shelves
in 20 cm depth now also available with high edge.
String will showcase the news at the fair in Cologne, Germany, the 14th - 20th of January as well as at the Stockholm Furniture Fair the 5th - 9th of February and at the Salone in Milan 9th - 14th of April.other and, at the same time, set highlights as solitary pieces.
Outdoor Series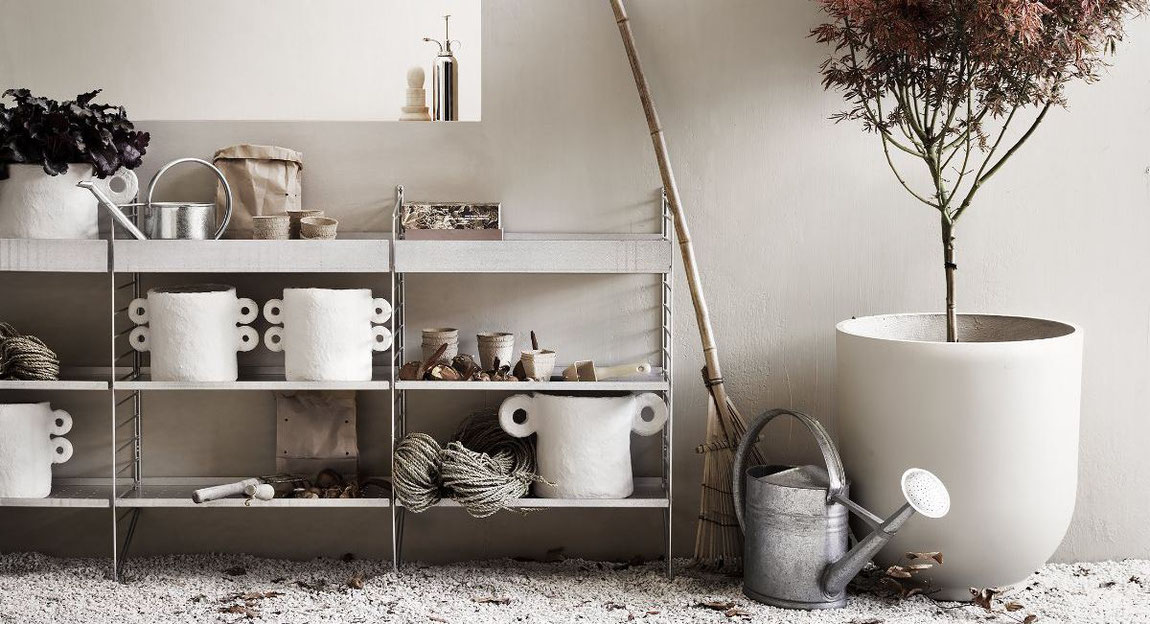 The timeless shelving system is constantly developing, now the range has taken a step outside and is no longer limited by four walls and a ceiling.
The new galvanized version of String System allows elegant and functional storage outdoors.
The shelves are made of aluzinc, a steel, coated with aluminum-zinc that endure all weather conditions.
The panels are in steel that has been galvanized. Initially, the galvanized range will be available in 58cm width, and three panel sizes.
---
New colour for string system
The colour beige is launched in parts of the String System range. The beige colour is initially available in String System, 30cm deep, nevertheless, not in metal or the folding table. The new colour is warmer than white and grey and has an elegant and modern
look.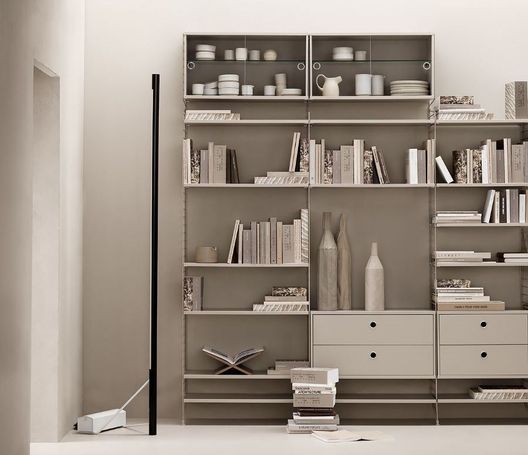 ---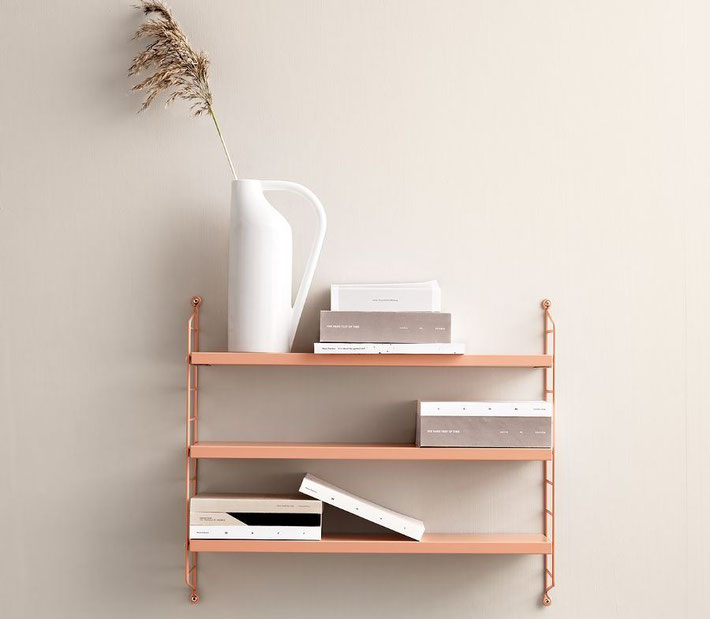 New Colour for Pocket
In collaboration with the stylist Lotta Agaton, String has produced a warm classic pink colour to complement the other Pocket colours in an exquisite way.
---